Summit 2023 Playback
Level Up Your Enterprise Code Signing
Get the do's and don'ts of scaling your enterprise code signing operation, and learn how to deliver the right value proposition to your stakeholders.
Even if you are already signing code or just getting started with Venafi CodeSign Protect, this customer case study session helps get you to the next level of enterprise code signing. Watch to hear lessons learned, do's and don'ts — especially when it comes to scaling enterprise code signing and onboarding application teams. You'll learn new strategies for how to deploy CodeSign Protect to enable code signing in CI/CD pipelines. Key takeaways also include how to deliver the right value proposition to internal stakeholders to ensure successful outcomes.
Presenters
Sid Bhadani
Principal Cyber Security Architect
Health Care Service Corporation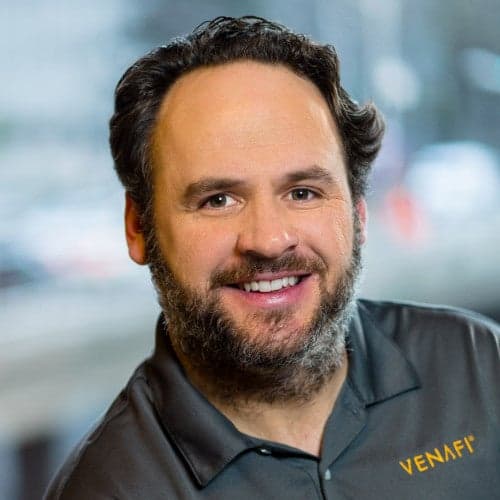 Ivan Wallis
Senior Solutions Architect
Venafi
Related Resources
Learn about Venafi's Code Signing Maturity Assessment and how you can quantify the security of your organization's code signing standards and policies.
Read this case study to learn how one transportation company used CodeSign Protect to secure their operations from future ransomware attacks.
See this infographic to learn about the breadth of APT41's attacks over the last decade and how to protect your software development pipelines.
Join the 2024 Waitlist
Get early access to details about next year's event!