Summit 2023 Playback
Successfully Managing AI Machine Identities for Digital Workers
Discover why human-based processes for creating digital worker identities for technologies like AI, chatbots or ML can hinder access or success—and get a playbook for establishing digital worker identity.
Federal agencies use digital workers to automate processes, increase efficiencies, and discover insights from large volumes of data. Digital workers may use Artificial Intelligence, Chatbots or Machine Learning to interact with or use sensitive information to perform unattended, high-risk tasks, which may critically impact an agency's mission. Find out why using human-based processes to create a digital worker identity may hinder a digital worker's access or success. Ken and Ross discuss the challenges in determining digital worker risk and describe a playbook for establishing digital worker identity.
Presenters

Kenneth Myers
Director, Identity Assurance and Trusted Access Division
GSA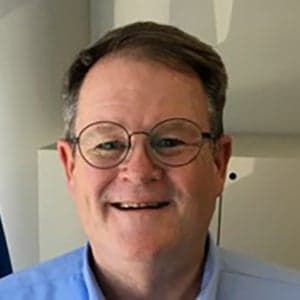 Ross Foard
IT Specialist (INFOSEC)
CISA
Products
Control Plane for Machine Identities
Related Resources
Venafi's technology ecosystem is driving innovative machine identity and cloud native solutions that can adapt to an evolving cybersecurity landscape.
Explore how your enterprise can implement zero trust - even in a world where old cybersecurity paradigms have fallen to the wayside.
Navigate the dark web's machine identity-as-a-service market with vigilance and protect your SSL/TLS certificates from compromise.
Join the 2024 Waitlist
Get early access to details about next year's event!